If you've been dying to purchase a MacBook Air, then this month is your month! Thanks to
Beyond the Box
, they're holding an amazing offer for the MacBook Air 11" & 13" 128GB!!! An amazing easy ZERO TWENTY FOUR MONTHS INSTALLMENT! Starting at only P1,875 a month! And it does not end there! They come in three cool bundles that will fit your lifestyle, at no extra cost! Yes, it's a package surprise!!! Check them out!
Finally there's an opportunity to purchase this beautiful minimalist machine for a much easier payment scheme! It's one of the most beautiful laptops you'll ever own. The MacBook Air is 17mm in diameter and weighing at 1.4kg, It's unbelievably thin and very light. Therefore it's very easy to cary it on your bag, but at the same time because of Apple's 'premiumness' , there's no trace or feel of flimsiness anywhere. It's one tough laptop! (For specs of this wonder book, click
here
. )
So to really make the most out of your new MacBook Air, Beyond The Box is offering three different lifestyle bundles to go along with your MacBook Air. There's one for each personality! Check it out!
For the brave, bold, courageous yet compassionate, empowering and influential executives! This bundle is for you! The #iAMEXCTV bundle comprises of your new MacBook Air plus :
Soundfreaq Pocket Kick
...so you can play soothing music to help you focus on doing those reports. And...
an ACME Made Sleeve
.....to protect your MacBook and also to keep your new MacBook Air style! That's going to look good in your arms when you enter the conference room.
For the diligent, hard-working, inquisitive, analytical school people, the #iAMSCHLR bundle is for you! This contains, of course, your new MacBook Air, plus:
Urbanears Plattan
...to listen to your favorite tunes while researching on the net for your school project or simply when you're browsing or updating your social media!
Speck MacBook Air Case
So you can protect as well as personalize your new MacBook Air in attractive colors!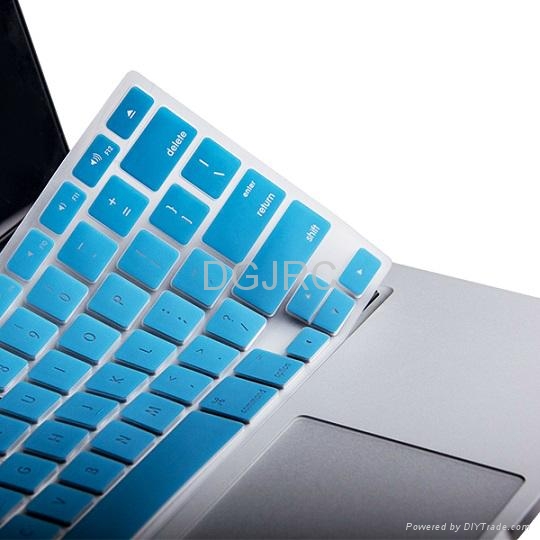 And last but not the least, the JRC Keyboard Protector:
For maximum keyboard protection! They know how hard it is to be a student. You need all the protection you can get for your MacBook Air, especially for the keypads.
And finally, the last lifestyle bundle is for the outgoing, the resilient, the open-minded and the adventurous travelers! The #iAMTRVLR bundle is composed of your New MacBook Air, plus:
Coloud Pop:
A tough and durable headphone that's perfect for traveling! Excellent sound quality, and very tough! Not to mention it looks cool!
ACME Made Skinny Sleeve:
This is made of StretchShell™ neoprene which is water and stain-resistant. It's slim so that it won't add too much weight or take up too much space in your travel bag, at the same time keeps your MacBook Air protected!
And last but not the least..Nude Audio Speakers.
A super small and compact bluetooth speaker that packs a really loud sound for your music! It's got that sporty quality (rubber casing, with a rope so you can hang it anywhere, and take it anywhere with you!
Promo Mechanics:
1. This promo is open to existing credit cardholders with good credit standing. Participating banks are: BDO, BPI, Citibank, Maybank, Metrobank, PNB, and Security Bank, Union Bank
2. Promo period is from September 1 to September 30, 2015 only.
3. This promo is not valid in conjunction with any ongoing Beyond the Box promotions.
4. The approved installment transaction is automatically deducted from the cardholder's available credit limit.
5. To take advantage of the said promo, cardholder must personally present his or her Credit Card to the Beyond the Box branch with one valid Identification Card and sign the bank charge slip when the transaction is approved.
6. Applicable to MacBook Air 11" and 13" 128GB only.
This is really an amazing offer! Thanks to Beyond the Box! Visit them this September to get this dream laptop you've always wanted! Here are the participating branches:
Century City Mall
One Rockwell
Market! Market!
Forbestown
Resorts World Manila
Lucky Chinatown
Robinsons Ermita
Robinson Galleria
VMall
Wil Tower
Veranza
For more updates on their amazing promos, like and follow Beyond the Box on their social media:
Facebook:
/beyondtheboxph
Twitter:
@beyondtheboxph
Instagram:
@beyondtheboxph